2017
Organization: University of Europe – BTK Berlin
Exhibition
Time: 2017
Consulting by Emily Smith
Designed with Linh Nguyen
Kaleidoscope – Bachelor Graduation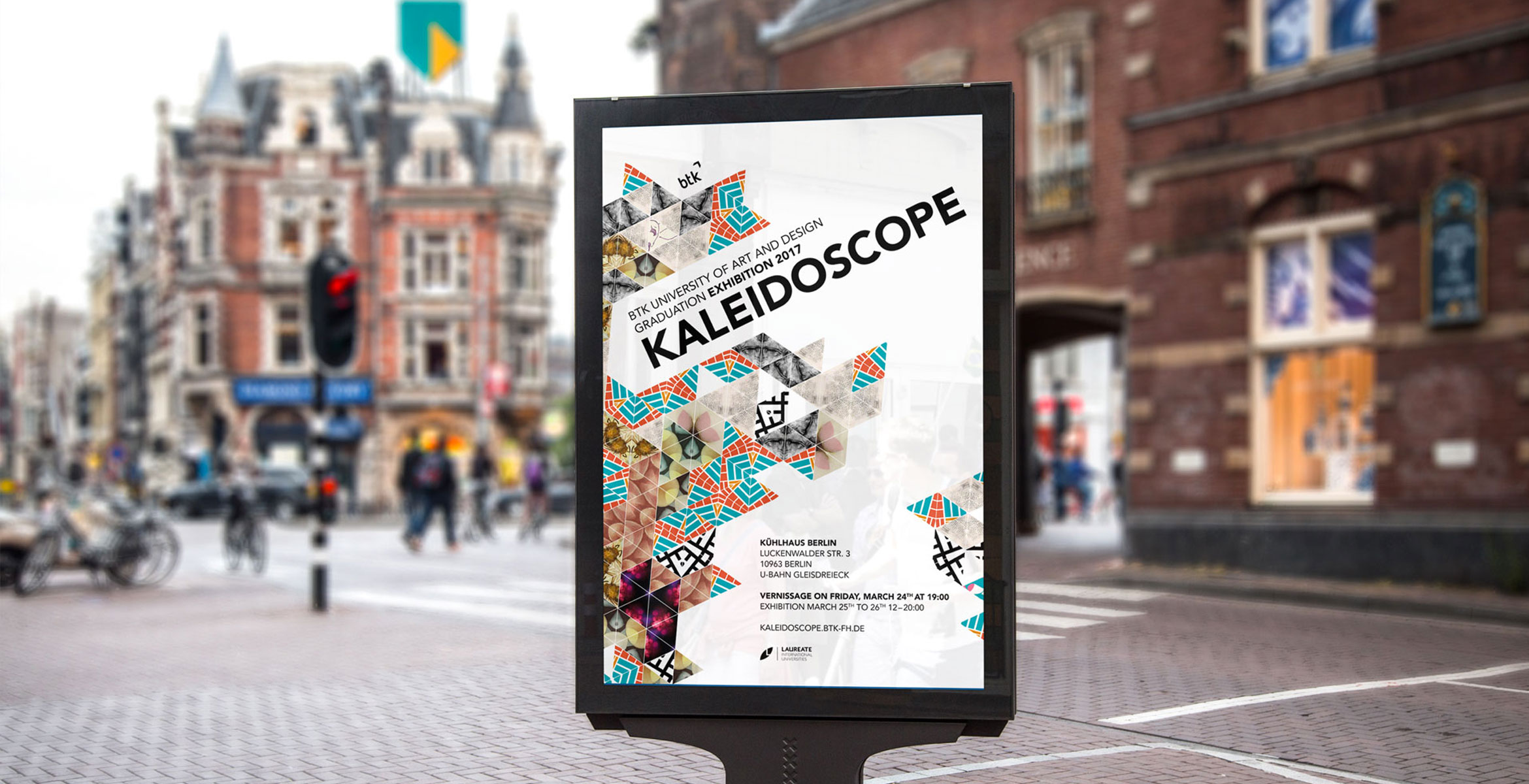 Kaleidoscope was the name and theme of our bachelor graduation exhibition in Berlin. More then 80 students completed their Bachelor of Arts in March 2017. In a democratic process we discussed several themes and names for our exhibition and created an identity group, responsible for the design and strategy process.
Kaleidoscope was finally the democratic choice of the bachelor's group and my draft for the design direction was selected. Together with Linh we developed a coherent design language with systems to spread single tasks to the whole team. In the whole process Emily Smith was directing us to the final design.
A special project that gave us the possibility to create a design identity for a real project. Spatial design, identity design, web design and print design were different categories we dealt with. Working with 14 designers also gave us a preview of real team work with bigger designer teams and gave us more possibilities in the realization, due to different skills.
Our mission and interpretation of a kaleidoscope and our exhibition.
Our attention was paid especially the print media, because we had the aim to reach our families and friends by mail and posters. Therefore we designed different drafts for posters, flyers and other assets. The following screen shows the final products.
Different assets for our communication: flyer, poster and web image.