2017
Organization: Corpshaus 2.0
UX + Design
Time: ongoing
Corpshaus 2.0 – the digital fraternity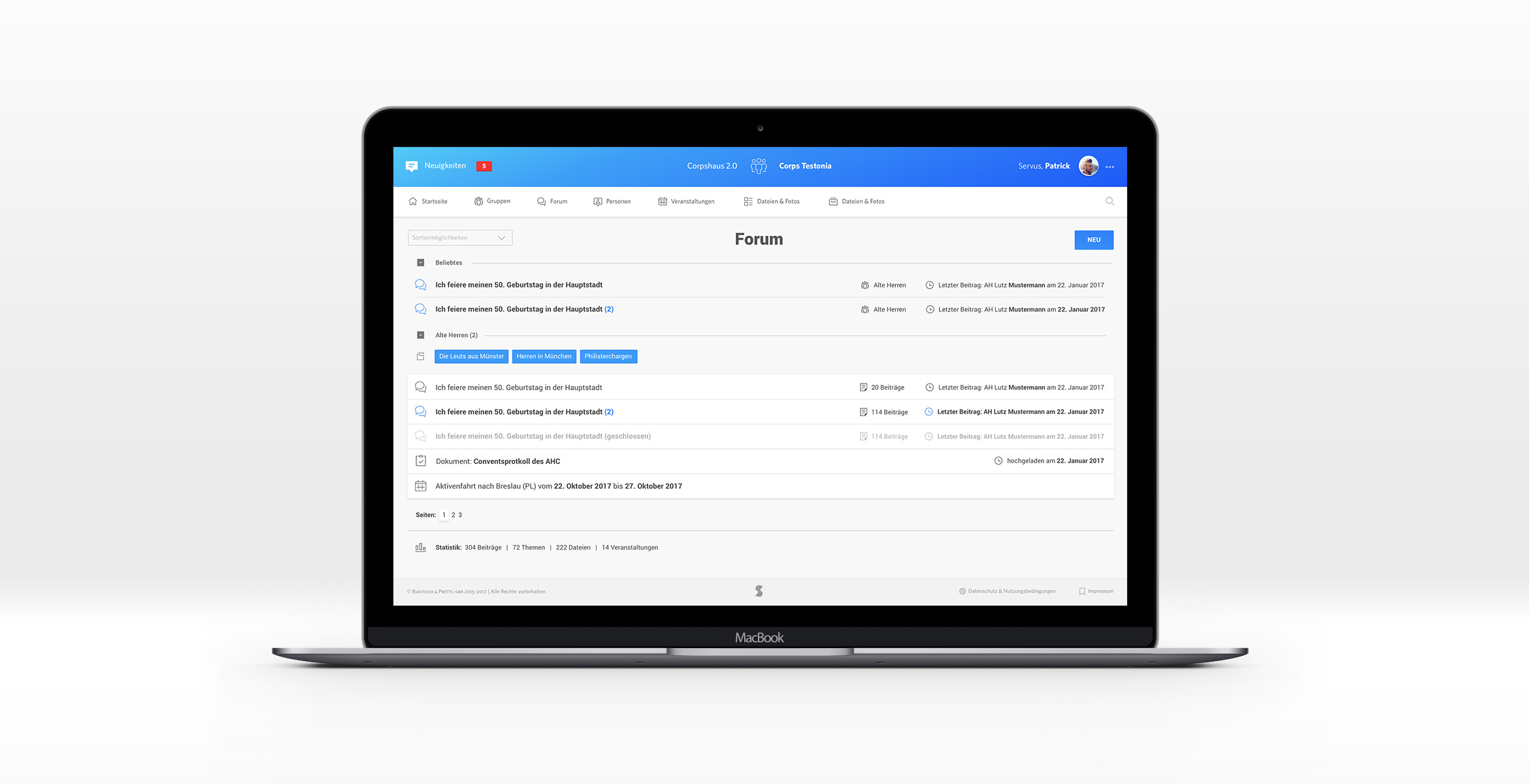 Where we can find a big number of members or many members at different places, we need a tool to connect and manage them. For clubs, fraternities, sorrorities and other organizations it essential to have a database with adresses, mails and other contact information as well as places to communicate.
Corpshaus 2.0 is a project of suus which developed a system especially for Corps, a type of fraternities in Germany. With the web app they can administrate and manage their organization on their own. Different modules like groups, forums, files, members, archive and a lot more are enabling the digital organization.
It is a very interesting project because the target group is aged between 18 and 99. So we deal with different behaviors in using the web, different knowledges in interacting with digital content and different expectations.
Working with Sketch and Invision, I can deliver design drafts to the developer. In this case smartphone login.
An application needs several possibilities to express functions and interactions. Thats why we decided to build an design library with different assets in different modes. We stock up this database regularly and take the classes and definitions in HTML and CSS directly for our productive system.
Design library to have all elements and styles on one page.